How to measure your floor for LVT tiles
Measuring your floor for Luxury Vinyl Tiles is easy. To get started you'll just need a few things:
– Pencil and paper
– Tape measure and if you have floor tiles
– Safety glasses
– Hammer and chisel
– Protective gloves
Step One - Draw a simple diagram of your room
No need to be exactly to scale – it's just for reference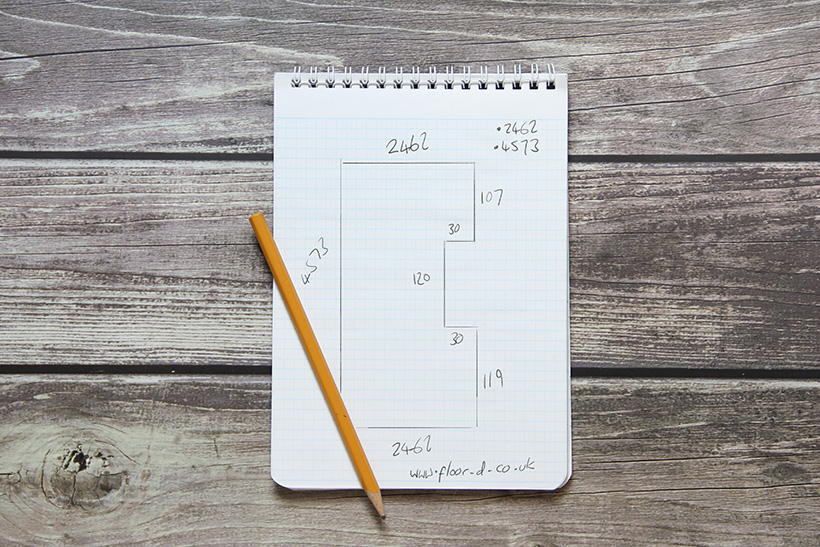 Step Two - Measure out the room in centimetres
Measure all four sides of the room. Your room might not be perfectly rectangular, so just make a note of the longest width and longest height measurements. Normally you would add 10% to these measurements – but if you're buying from Floor-D then you don't need to worry about this, just measure to the nearest whole CM.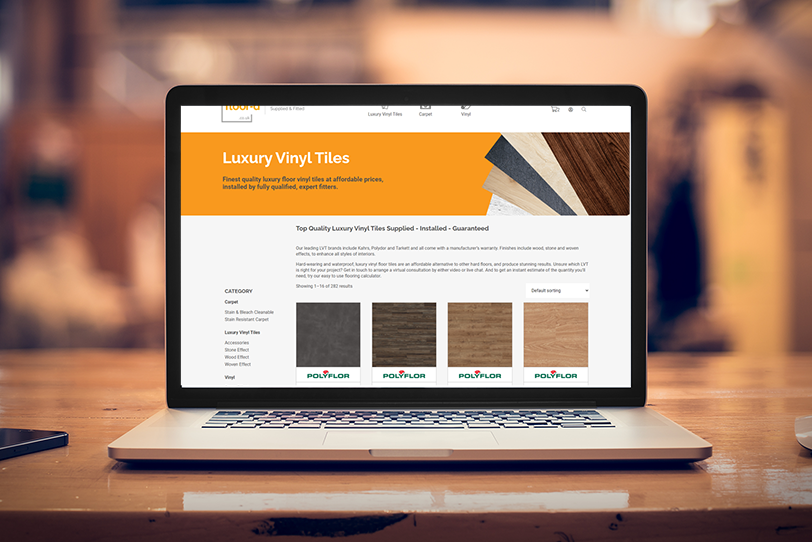 Step Three - Take a look at your sub-floor
Domestic sub-floors (the structural part of your floor that sits underneath the carpet/tile) tends to be either timber floorboards, or solid concrete. You'll need to know which type you have when you use our flooring calculator. If you don't already know what type of floor you have then it's easy to find out:
– If your existing floor is carpet you can simple peel it back and take a look. Push it back into place and press firmly on where the carpet meets the grippers to secure it
– For floors like tile that cant be easily removed. You'll need to remove a piece. Put on your safety glasses and gloves and chisel through the grout around all sides of an individual tile. Once the grout is broken, you can then use the chisel to lever out the tile. This process is likely to break the tile, so make sure it's in an inconspicuous place!
Be careful! Broken tiles will have sharp edges and shards – so clean up effectively.
Once the tile is removed you may need to scrape away some tile adhesive, you can just use your chisel to remove this. Once removed you will now be able to see the subfloor.
– You may see plywood or chipboard, this indicates that your subfloor is made from timber floorboards.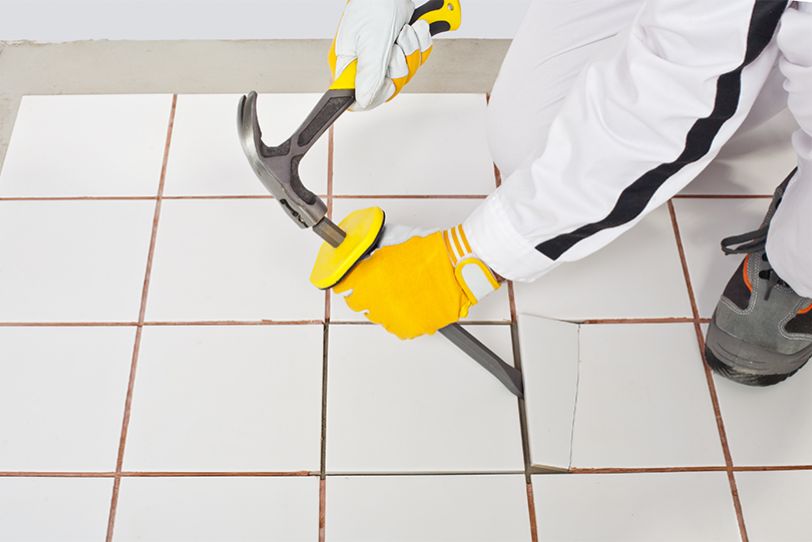 Step Four - Pick your floor and enter your measurements
When you get a quote from Floor-D – The cost of your materials and labour are calculated for you.
What's more, our Flooring Fitters are time served experts so you can be assured that your floor will be fitted to the highest professional standards. By ordering from Floor-D the process is so simple, just enter your measurements and your installation requirements and you get a quote instantly on-screen! That means no more:
– Waiting in for your materials to be delivered separately
– Ringing around for quotes from various flooring suppliers
– Arranging home visits from different flooring fitters
– Worrying whether the fitters will do a professional installation
Step Four - Enjoy your stunning new floor!